You never know what a TAFTO effort might produce. In some cases, it can spawn the birth of a new concertgoer and in others, it might plant the seeds of ongoing large gift support. In today's contribution, Seattle Symphony music director, Gerard Schwarz, offers up a personal experience that demonstrates the latter. If you've ever wondered just how much positive influence a music director can have on his/her orchestra, read on… ~ Drew McManus.
I am completing my twenty-sixth, and final season as Music Director of Seattle Symphony and that has given me a chance to reflect on some events that occurred during my tenure. I would love to share with you one of my favorite stories of one individual who has become a devotee of symphonic music and classical music in general.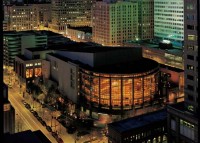 Most of you know the name Benaroya since our great concert hall in Seattle is called Benaroya Hall. This is a family of remarkable and wonderful people. Jack and Becky Benaroya, the father and mother of Alan, Donna and Larry, were the ones who spearheaded the building of our hall in downtown Seattle. I became friendly with Jack and Becky close to the beginning of my time here in 1983. They are absolutely phenomenal people who are great human beings, caring, thoughtful, elegant, brilliant and very dear friends of mine and my wife Jody. I've gotten to know their children as well and one of them, Alan Benaroya, is the subject of my story for Take a Friend to the Orchestra.
Alan's father, Jack, was always a very hard worker and traveled a great deal, so Alan's mother would often ask him to accompany her to the Symphony. Alan told me that he was not at all happy to go, but he loved his mother and he kept her company. Once in the late 1980s he went to a concert that I happened to be conducting, and in his words he didn't hate it. The next time he came to the Symphony, he actually liked it a little bit, and from then on he happily attended. The next time following the concert he came to our home and told me that he wanted to subscribe to six concerts the next season. I said that I would love it if he would allow me to pick the six concerts and it would be a gift from Jody and me.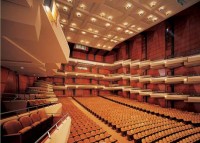 On one of the programs the Bruckner 7th Symphony was scheduled. We discussed it and I suggested that it would not be a work that he would enjoy. With that he insisted on including the concert with his subscription. Recently he told me that that was among the more important moments of his classical music development because I gave him permission not to like everything that he heard. As it turned out, he loved the Bruckner and continues to be a fan of that great composer.
I remember that there were many wonderful soloists that year. One was Lynn Harrell. A mutual friend told Alan that Lynn Harrell was the greatest living cellist, and of course Alan had to check that with me. He remembers to this day, my answer was that I never like to give titles like that to an artist. Lynn is a great artist and a great cellist and more than that I wouldn't say. That season, besides Lynn, Rostropovich and Meneses were appearing in Seattle. Alan was very curious and bought additional tickets to the Rostropovich and Meneses concerts. He now felt that he could make an educated opinion on his own.
The following season Alan decided to buy a subscription of eighteen concerts, plus many specials. He didn't want to miss anything. He felt that this was becoming an important part of his life, and he cared deeply about music. He came to Mostly Mozart that summer, and heard Nadja Salerno-Sonnenberg. The following season he was at a performance with Itzhak Perlman, and came out to dinner with us afterwards. He became a great fan of many of the wonderful artists playing here in Seattle during the next seasons, and I noticed that the ones that he was especially fond of were the ones that played in a very emotionally charged way. Alan is a real music lover, very knowledgeable, and cares deeply about our art. He understands music, and it is an important part of his life. When I look back at all the years I've spent here in Seattle as Music Director, this is one of the wonderful stories that I can remember, bringing my dear friend Alan Benaroya into our wonderful world.